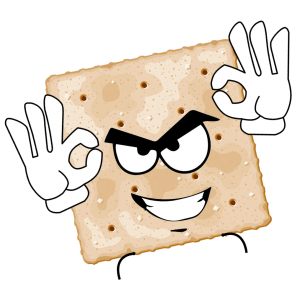 Salty was a special education teacher for about a decade, which meant that he was a liberal and an Obama supporter. He then saw the error of his ways after being repeatedly red-pilled by the education system. He decided that he wanted out, so he quit his job and started his own business. Salty's first attempt came in the form of a kid's YouTube channel, but Mrs. Salty got tired of him ranting and raving about politics and pop culture so he started up the Salty Cracker channel so he could rant and rave to the world instead.
When Salty isn't creating content for his YouTube channels, he can be found playing (insert video game title) on his PS4, learning the guitar, making killer pizzas, occasionally going to the gym, or walking around the neighborhood with with Mrs. Salty.
Here's more about Salty's background:
If you want to be kept up-to-date on all important salty events, join our mailing list! Heads up, you'll have to check your email to confirm. And don't forget to check your spam folder!